E-store
"Rainbow" necklace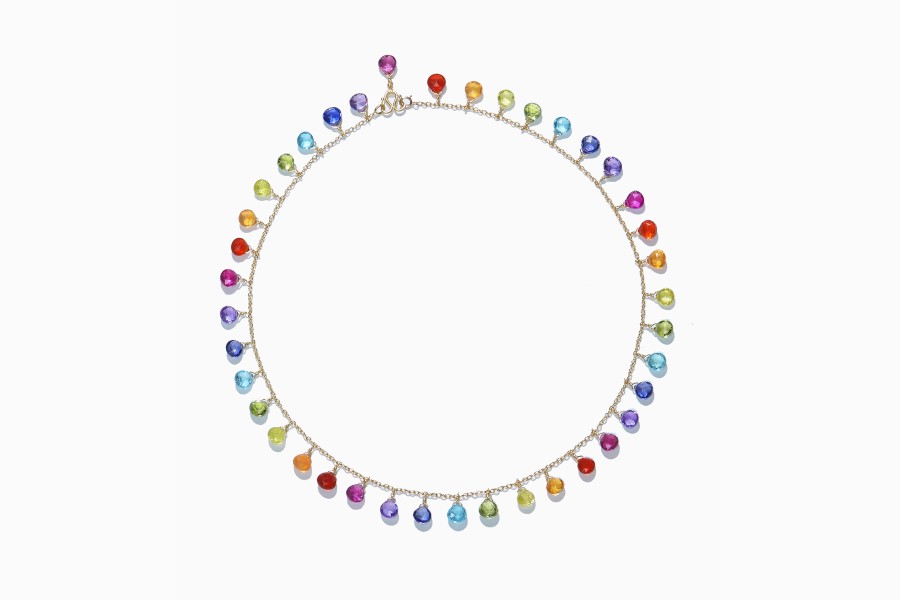 More info
No two are ever exactly the same: known as "the 74" to longtime fans, this necklace is composed of multicolored faceted gemstones mounted on a fine gold chain. Entirely artisanally made.
This very special piece is rare because the gemstone sourcing and color composition, not to mention the crafting of the piece, are highly time-intensive.
Pictured:
A necklace in rubellite, fire opal, yellow tourmaline, peridot, apatite, iolite and amethyst. Total weight: 31.55 carats.
If you would like to receive more information about availability and price, or add your name to the waiting list, please contact us directly.